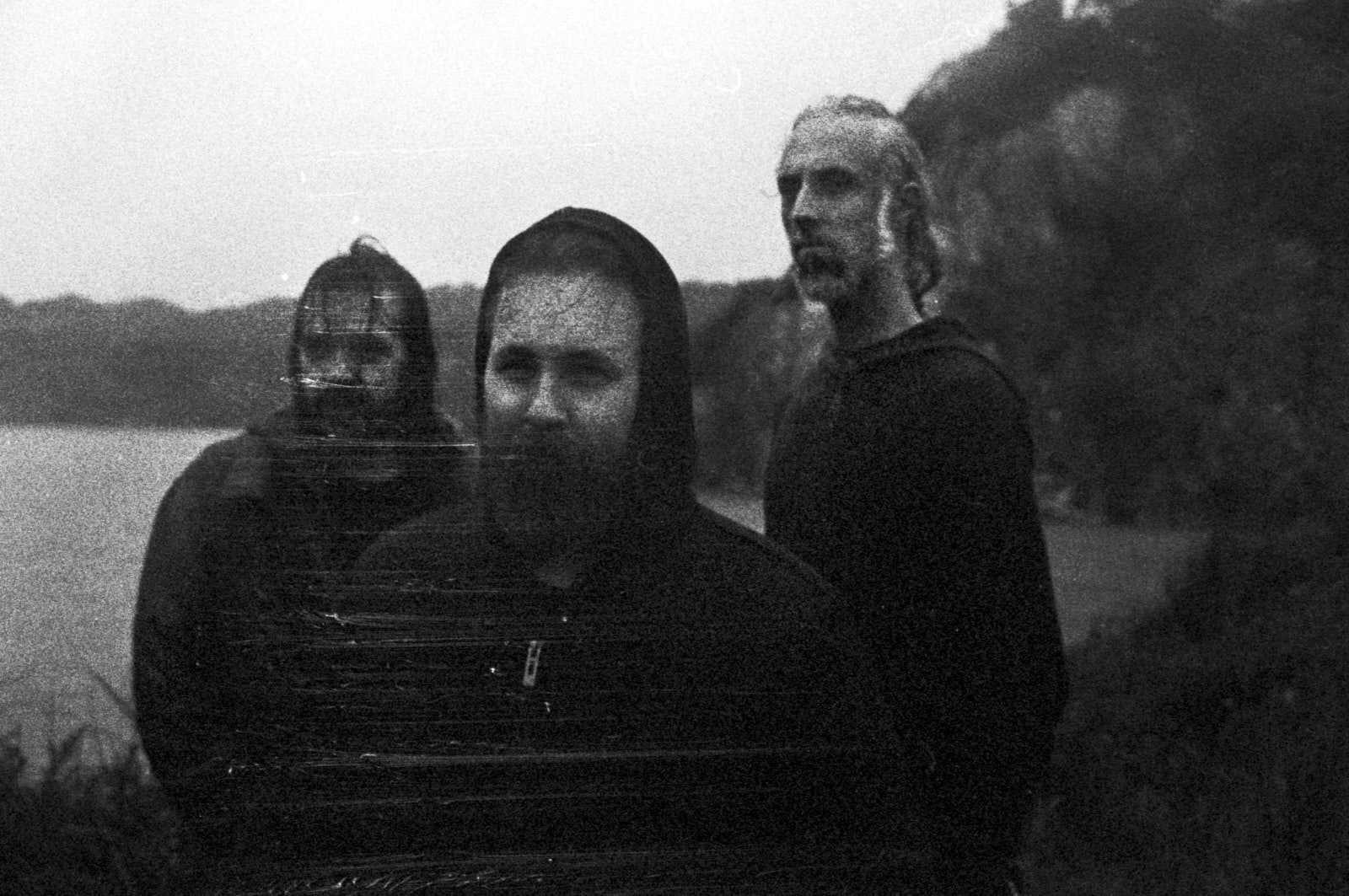 Doom/post-metal trio STONEBIRDS stream new album in full via Metal Injection; « Time » is out now on CD and digital.
France's very own post-heavy prophets STONEBIRDS have teamed up with Metal Injection to unveil their second full-length « Time » exclusively, and celebrate its official release on CD and digital. 
About this sophomore album, the bands comments: « After a long and frustrating wait, our album « Time » is finally out! We recorded it live in October 2016 at Kerwax Studio, Britanny, France. « Time » is about our perception of… Time, how we try to destructure it, how mankind transforms it. As always with Stonebirds, we tried to transcribe the feelings and emotions that this topic gave us, into music. Our main influences comes from visuals, memories and stories, the countryside… If you like long mid/slow tempo tracks, fuzz, reverb, rough sounds, then « Time » is definitely for you. For the artwork, we once again worked with French illustrator DZO, whose work matches with our vision of music. There will be an alternative cover for the vinyl version, which will be more in the spirit of our previous album « Into the fog… and the filthy air ». We took a lot of pleasure to write, work on and record « Time », and we're now ready to play it loud to the face of the world. Hope you will like it. Cheers, Stonebirds. »
>>> Plunge into Stonebirds post-apocalyptic new album NOW
« Progressive, adventurous, atmospheric, relaxing and unique post-metal. » Droning Earth

« One of Europe's more intriguing stoner/doom performers. » The Sludgelord

« An exquisite, brutally heavy and emotionally intense album. » Outlaws Of The Sun

« This is the album you've been needing all this time without even realizing it. » Glacially Musical
Qualified as « 55 minutes worth of progressive heavygaze fluidity » by The Obelisk, new album « Time » confirms the unique, juggernaut brand of sludge-infused post-metal matured on STONEBIRDS' Pink Tank Records debut « Into The Fog… », and their ability to write deeply emotional and complex songs. Recorded at Kerwax Studio, the album's pre-apocalyptic worthy atmospheres get heavier and darker, while relying on spine-chilling atmospheric climaxes. Living up to expectations rose by their debut effort, the band delivers an ambitious full-length that establishes them as a singular voice in the heavy music landscape.
Hailing from central Brittany, France, STONEBIRDS formed in 2008 as a quintet inspired by both surrounding desolated landscapes and bands like Queens Of The Stone Age, Kyuss, The Melvins and Alice In Chains. Their first 10-track demo entitled « Slow Fly » came out in 2011, releasing the rare feeling and grooves of US desert rock bands.
With founding member Fanch (guitar/vocals) remaining at the helm, the band quickly moved from five to three members. Within a few years, their classic desert rock style shifted towards a heavier and sludgier sound, more notably through their Pink Tank Records debut « Into the fog… and the filthy air » (2015), which saw STONEBIRDS reach new heights while assimilating and moving past their desert/ stoner influences. Darker, heavier, with a new psychedelic dimension, the trio gave life to a their own breed of sound, crossing sludge, psych and post-metal enhanced by the gloomy reverb of all-analogic Kerwax Studio (France). Among their most notable live appearances, the band has been seen on the stages at Hellfest, Motocultor Festival and alongside bands such as Ufomammut, Mars Red Sky, Jex Thoth, Glowsun… and also toured Europe and the UK twice.
STONEBIRDS IS
Fañch – Guitar & Vocals
Sylvain – Bass
Antoine – Drums