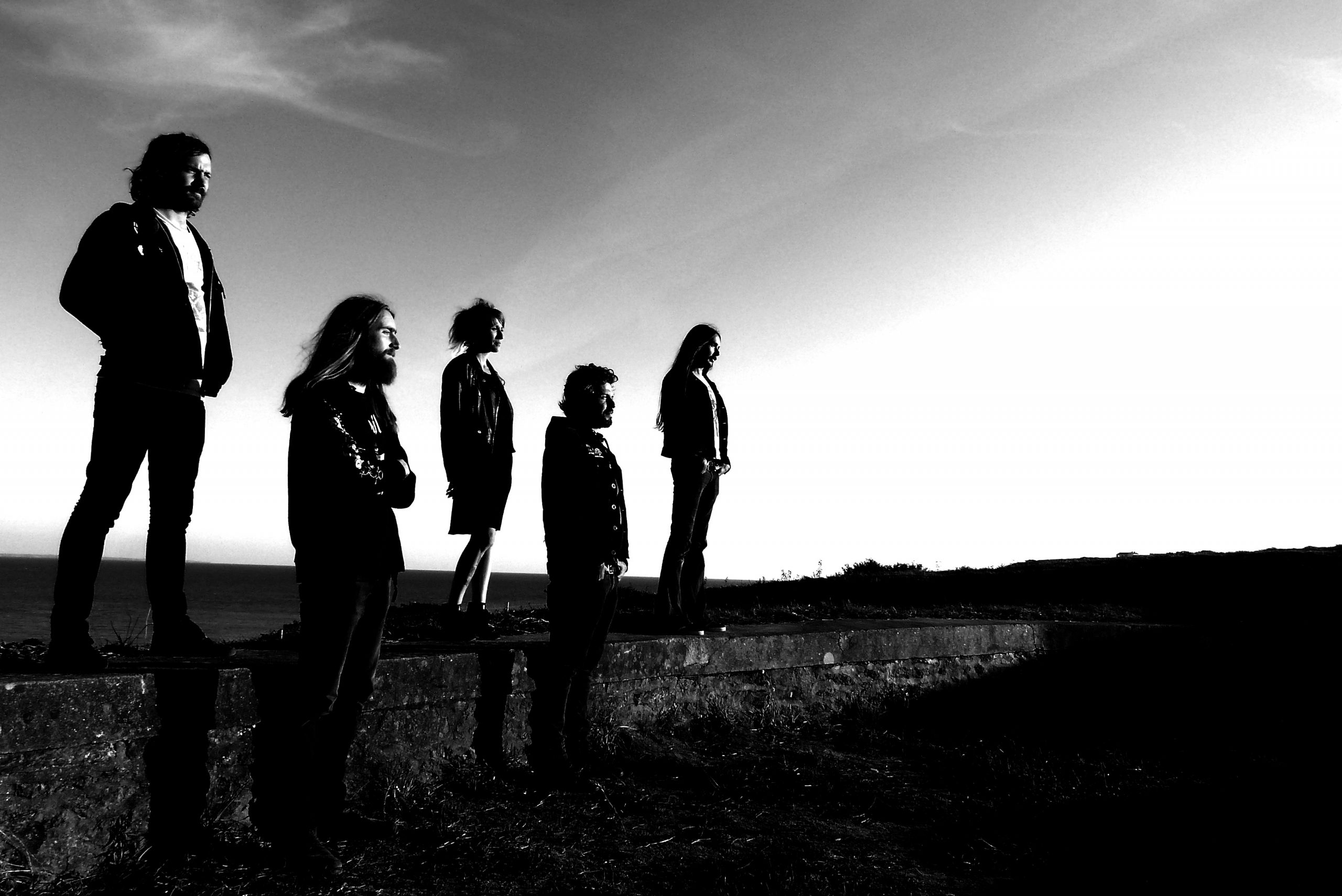 French cathartic doom unit ENDLESS FLOODS stream their brand new album « II » exclusively via Cvlt Nation.
Even from absolute darkness, a glimmer of hope can dawn. Bordeaux-based drone doom specialists

ENDLESS FLOOD

S have teamed up with Cvlt Nation to unveil their second album « II », for a 45-minute journey into lands of uncompromising heaviness.
Check out ENDLESS FLOODS new album « II » on Cvlt Nation
Following on from their self-titled debut and split EP with Uur, French doom trio ENDLESS FLOODS are set to release their sophomore full-length « II » on January 6th, 2017. The 45-minute long outing will be issued on vinyl via Dry Cough Records and Fvtvrecordings, and cassette tape via Breathe Plastic Records.
On this new offering, the band digs deeper within the realm of bleakness previously established on their debut LP « Endless Floods », making the listener enter a trance-like contemplation. On this new offering, ENDLESS FLOODS blend their doom and sludge influences with noisier tones and crisper drone-sounding parts, following their path in a never-ending land of heavy. Straight from the limbo, crushing, boundary-free doom.
ENDLESS FLOODS – New album « II »
Out 06.01.17 on Dry Cough Records / Breathe Plastic Records
« Slow-moving splendor, glacial feedback, monolithic riffs draped
in the emotions of the invisible hand of doom. » Cvlt Nation
« Endless Floods captivates the listener with extremes of volume. » Invicta Mag
« It all sounds so unsettling, anxious, and even deranged at times. » Doom-Metal.com
TRACK LISTING:
1. Impasse
2. Passage
3. Procession
Artwork: Charlotte Pneu-mo-nie
ENDLESS FLOODS is a doom three-piece from Bordeaux, France, formed in 2015 as a side-project by members of Monarch!. With a strong will to keep « no boundaries in heaviness » as a motto, ENDLESS FLOODS raise an extra-thick wall of sound by blending the darkest sides of doom, the filthy and gloomy vibe of sludge and the mind-expanding structures of ambient metal. This raw sound assault crafted around a minimalistic approach will lock you in « a vast, never-ending room of heavy », according to Cvlt Nation's founder Sean Reveron, allowing the listener to breathe while being completely immersed in a hulking, feedback-laden sonic experience.
The Bordelais trio released their self-titled debut in 2015, which was reissued on cassette tape via Breathe Plastic Records in February 2016. The band subsequently released a split EP with Dutch doomers UUR this May, which artwork was designed by Derek Setzer. The prolific ENDLESS FLOODS have already announced the release of their sophomore full-length « II » this January 6th, 2017 on vinyl via Dry Cough Records and the band's label Fvtvrecordings, as well as on cassette tape via Breathe Plastic Records.
ENDLESS FLOODS LINKS