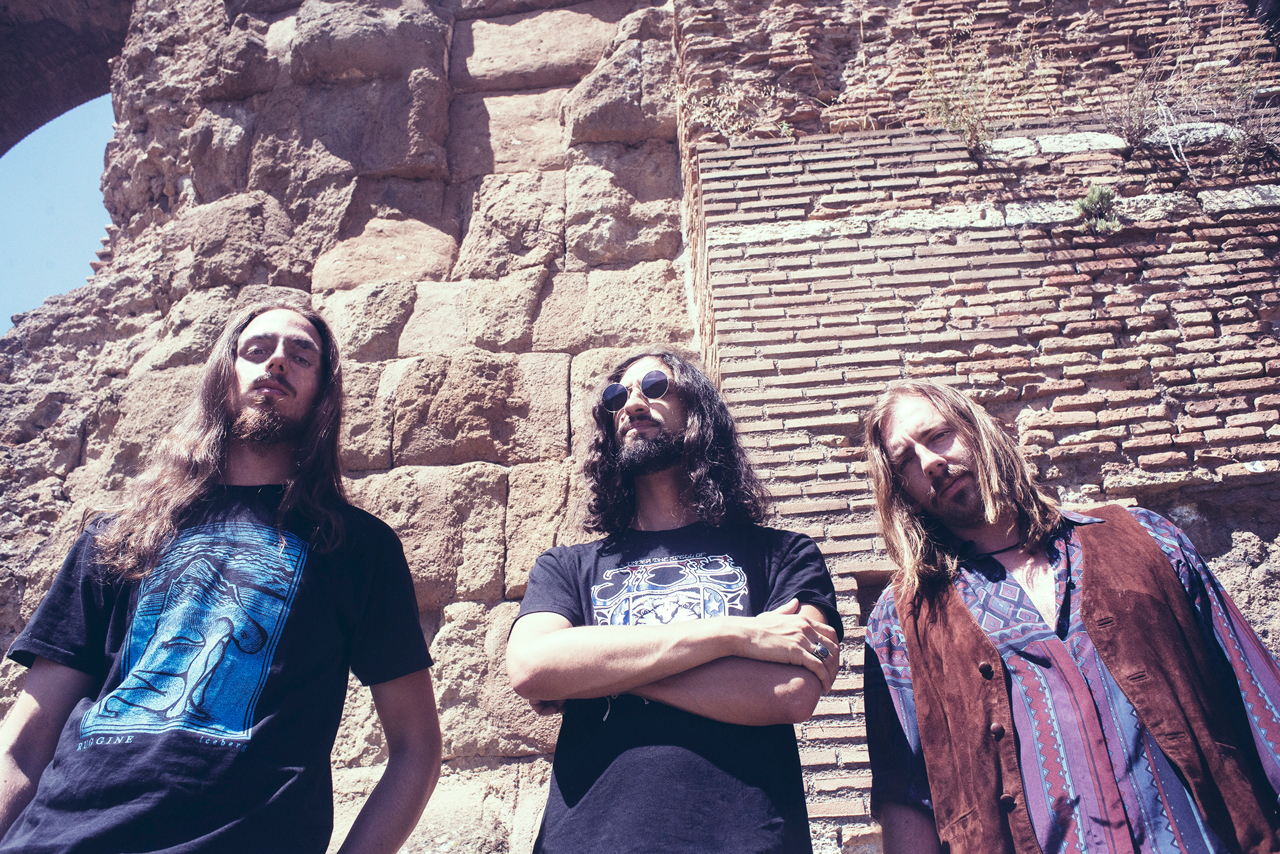 Italian heavy rockers FVZZ POPVLI stream new song "And Let It Die…" off upcoming album on Heavy Psych Sounds Records.
One year after their rough, lo-fi-sounding debut « Fvzz Dei », Roma's rockers FVZZ POPVLI are unleashing the first song off their second and hotly anticipated album « Magna Fvzz", coming October 5th on Heavy Psych Sounds Records.
✚ STREAM new song « And Let It Die… » via The Obelisk ✚

Taking its cue from 60's and 70's psych and garage rock riffs, FVZZ POPVLI's new album features seven killer tracks that are fuzzed out to the core! With their typical nasty twang, the band take the listener on a frantic journey that will rejoice fans of The Stooges, Sabbath and even Hawkwind!
« Magna Fvzz » will be available as:
– 10 Ultra LTD Test Press
– 75 Ultra LTD « 3 Colour Segment » White/Blue/Purple vinyl
– 350 LTD Splatter Transparent Yellow Background-splatter Blue/Red/Purple vinyl
– Black vinyl
– Digipack and digital
FVZZ POPVLI New album « Magna Fvzz »
Out October 5th on Heavy Psych Sounds Records
Vinyl and CD pre-order available now at this location
TRACK LISTING:
1. Let It Die…
2. Napoleon
3. The Deal
4. Get Me
5. Rvmpeltum
6. Cherry Bowl
7. Magnafvzz
Raised in Rome by Pootchie and Datio in A.D. MMXVI, this power trio delivers some heavy fuzzness with the most straightforward approach! Blending Sabbath-style heavy riffs and 70s psych with a strong, no-frills garage attitude à la Stooges, FVZZ POPVLI are a real oddity on the heavy rock map.
The band released their first EP in May 2017 followed by numerous shows in Italy, Switzerland and Germany. In June 2017, they joined the Heavy Psych Sounds Records roster (alongside Brant Bjork, Nick Oliveri, Fatso Jetson, Yawning Man, Nebula, Duel, Black Rainbows) and released their first album « Fvzz Dei » in the fall of 2017. Their debut has brought the band on more than 70 European stages in eight countries and even got them the rare chance to play the mighty Duna Jam. In June 2018, FVZZ POPVLI recorded their 2nd album « Magna Fvzz », to be released on October 5th, with many European tour dates to follow!
FVZZ POPVLI & HPS RECORDS LINKS
Bandcamp ⎮ Facebook
HPS website⎜HPS Facebook⎜HPS Bandcamp