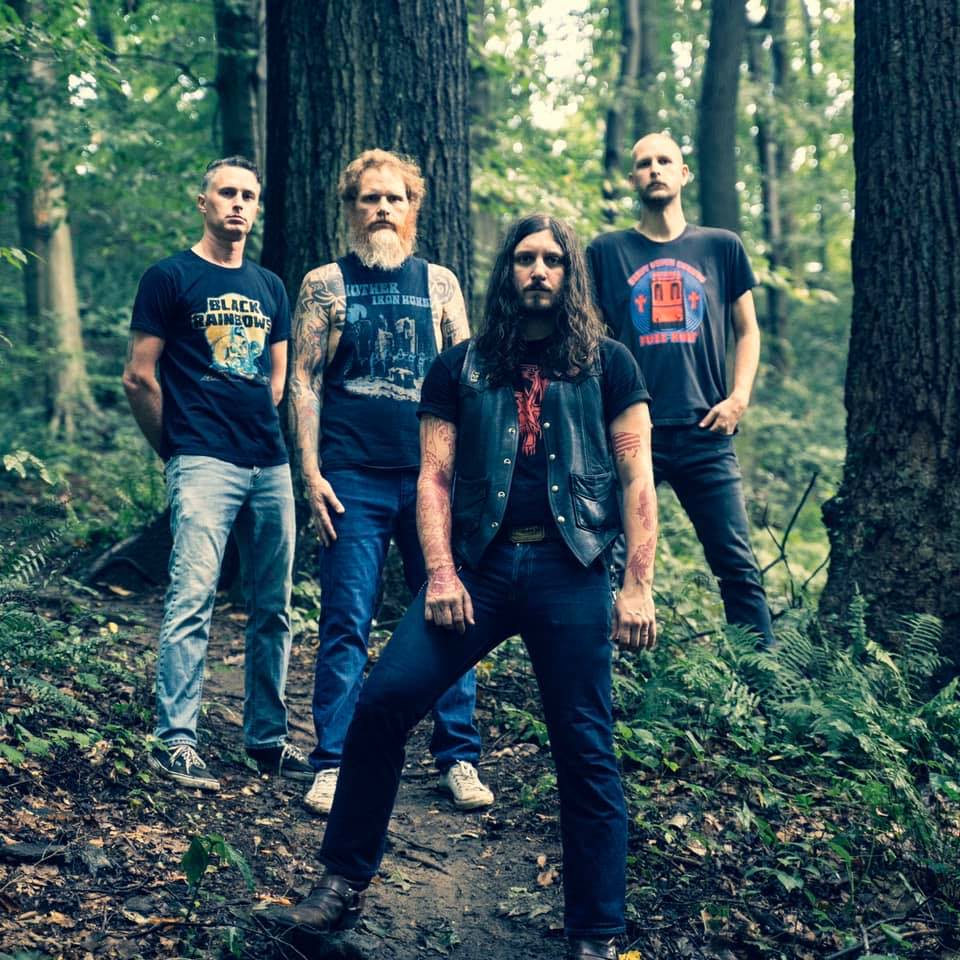 Philly metallers HIGH REEPER share Pentagram cover track off upcoming debut album reissue, available January 11th on Heavy Psych Sounds!
Heavy Psych Sounds announce the re-release of HIGH REEPER's self-titled debut album this January 11th, which will include a brand new artwork and two bonus tracks. Their blazing cover of US doom legends Pentagram's « Hurricane » is one of them, and you hear it exclusively now on The Obelisk!

« All of us love Pentagram, especially the early stuff, so we thought it would be cool if we did a track from that era. It's an overlooked track but we all think it rocks." says the band. « The band could've covered "Forever My Queen" or "Relentless" or one of those other riffs that launched a thousand ships, but by digging even just a little further, they get to put their stamp on something familiar while making it their own. » adds The Obelisk.
? Hear new track « Hurricane (Pentagram cover) » HERE ?
Recorded in 2017, HIGH REEPER's self-titled debut was produced, engineered and mixed by bass player Shane Trimble at TTR studios in Philadelphia and at his home studio Delwood Sound in Delaware. The production is laced with old school elements while still maintaining the focus of a modern release. The 'High Reeper' repress will be issued on January 11th, 2021 and available to preorder now as:
– Test Press
– Ultra Ltd Blue/Purple Vinyl
– Black Vinyl
– Digipak and digital

 HIGH REEPER « High Reeper » reissue
Out January 11th on Heavy Psych Sounds


High Reeper's self titled debut is an unapologetic punch to the face for fans of early '70s proto-metal. The sound and smell of leather, weed, boozing, gambling and death permeate the record from start to finish. Nine tracks that run from uptempo straight ahead rock, to slowed down, heavy, early doom. With a rhythm section throwing down grooves that are deeper than the darkest abyss and guitars big enough to put a hole in your chest, the record's finale hits just as hard as its opening track. Vocals that soar above the guitars with laser like precision, while delivering a direct hit to your soul.
HIGH REEPER is:
Zach Thomas — Vocals
Pat Daly — Guitars
Shane Trimble — Bass
Justin Di Pinto — Drums

HIGH REEPER LINKS
Facebook – Bandcamp – Instagram

HEAVY PSYCH SOUNDS LINKS
Website – Facebook – Bandcamp – Twitter – Instagram