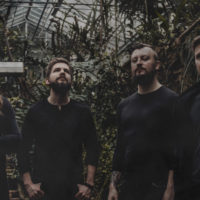 SUNNATA (PL)
SUNNATA (sanskrit; noun for emptiness, voidness) is Warsaw-based band playing genre acclaimed by the media as ritual heavy music.
SUNNATA have now released it's second LP, Zorya, which has been noticed by important international media such as Terrorizer Magazine, Cvlt Nation, Rock Hard Germany, as well as major Polish journals, including Metal Hammer Poland, Musick Magazine and Noise Magazine. The reason behind the interest growing around SUNNATA comes from their sound and structures, merging grunge, doom and progressive influences and being often compared to Tool, Alice in Chains or Yob.
Known from expressive live performances, playing 50+ shows a year all around Europe, SUNNATA has already took part in international festivals such as Tallinn Music Week, Desertfest Berlin, Dome of Rock and been invited to share stages with Mastodon, Uncle Acid and the Deadbeats, The Sword or Kylesa just to name some of the most remarkable influencers.
SUNNATA explores impermanent nature of sound, full of rapid changes and distortion overdose. Open your mind and experience it. Let there be noise.
SUNNATA LINKS
www.sunnataofficial.bandcamp.com
www.facebook.com/sunnataofficial
www.twitter.com/followsunnata