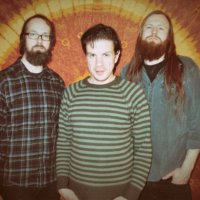 SAMSARA BLUES EXPERIMENT (De)
SAMSARA BLUES EXPERIMENT (SBE) are a German three-piece who channel their musical forms in extended forays of blues-infused heavy psychedelia. Founded in 2007 by guitarist/singer Christian Peters, the group plays a mixture of stoner rock, psychedelic blues, Indian raga, thrash metal and traditional folk. The lineup is completed by bass player Hans Eiselt and drummer Thomas Vedder.
SBE have played some of the major festivals on the European and North American ground, rocking Hellfest, Austin Psych Levitation, Psycho California, Devilstone, Reverence Valada, several times at Desertfest London and Berlin, and many others events including headlining spots at scene festivals across Europe.
SAMSARA BLUES EXPERIMENT LINKS