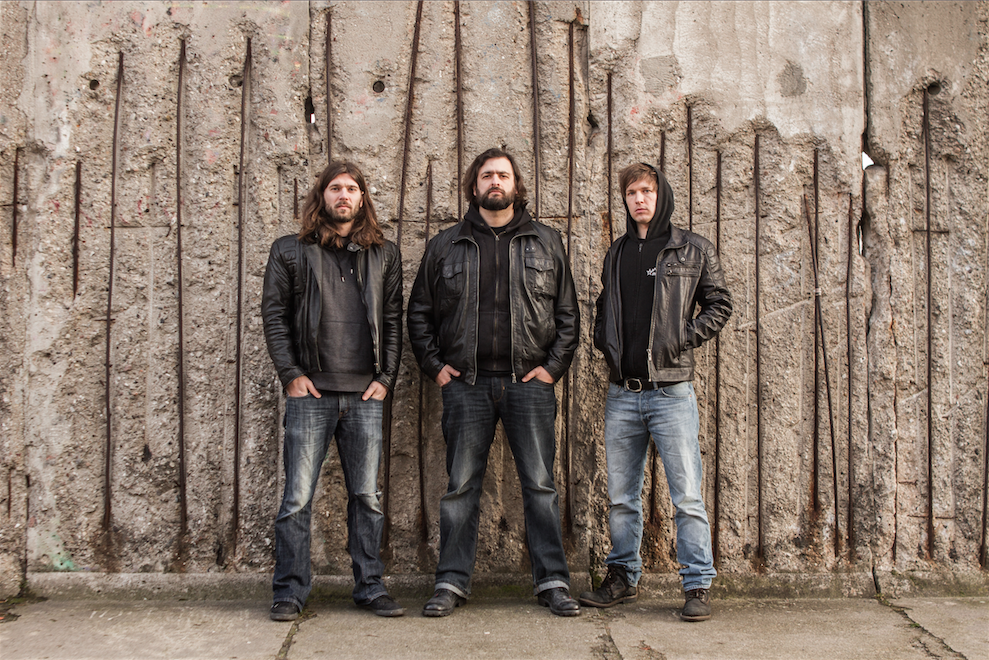 SAMAVAYO (DE)
Formed in 2010, German heavy rock band SAMAVAYO have been a trio for only three years now. All three members grew up in East-Berlin, in the neighborhoods of Lichtenberg and Friedrichshain. As a 10-year old kid, singer Behrang Alavi fled as a political refugee from his home country of Iran to Berlin, whereas brothers Andreas and Stephan Voland grew up in the GDR in East-Berlin. After the fall of the Berlin Wall, the city let in cultural influences from abroad and became a real melting pot where a singer from Teheran and two brothers from Berlin could start making music.
Five albums and more than 500 live shows in Europe and overseas followed, including Brazil, Albania, Greece, Croatia, France. SAMAVAYO also played Stoned from the Underground and will make an appearance at Desertfest Berlin this spring, now ranking among the most active touring stoner bands in Germany.
This debut album as a three piece entitled Dakota blends the sound of '70s and '90s rock, combining heavy and straightforward riffs with more progressive parts, oriental hints and unusual rhythms. The best example is the song "Arezuye Bahare", the band's second song in Persian language and a song about freedom: as a former political refugee, Iranian singer Behrang Alavi reacts to a current European topic that affects him deeply due to his own experience.
All instruments on Dakota were recorded simultaneously, no digital editing tool was used in order to preserve the band's live energy, which they are well-known for. The album was named after the North American native tribe: "Dakota" means a friend, an ally, and is the translation of SAMAVAYO's creative synergy and unity throughout the years.
SAMAVAYO LINKS
www.samavayo.com
www.facebook.com/samavayo
www.setalight.com/artist/samavayo