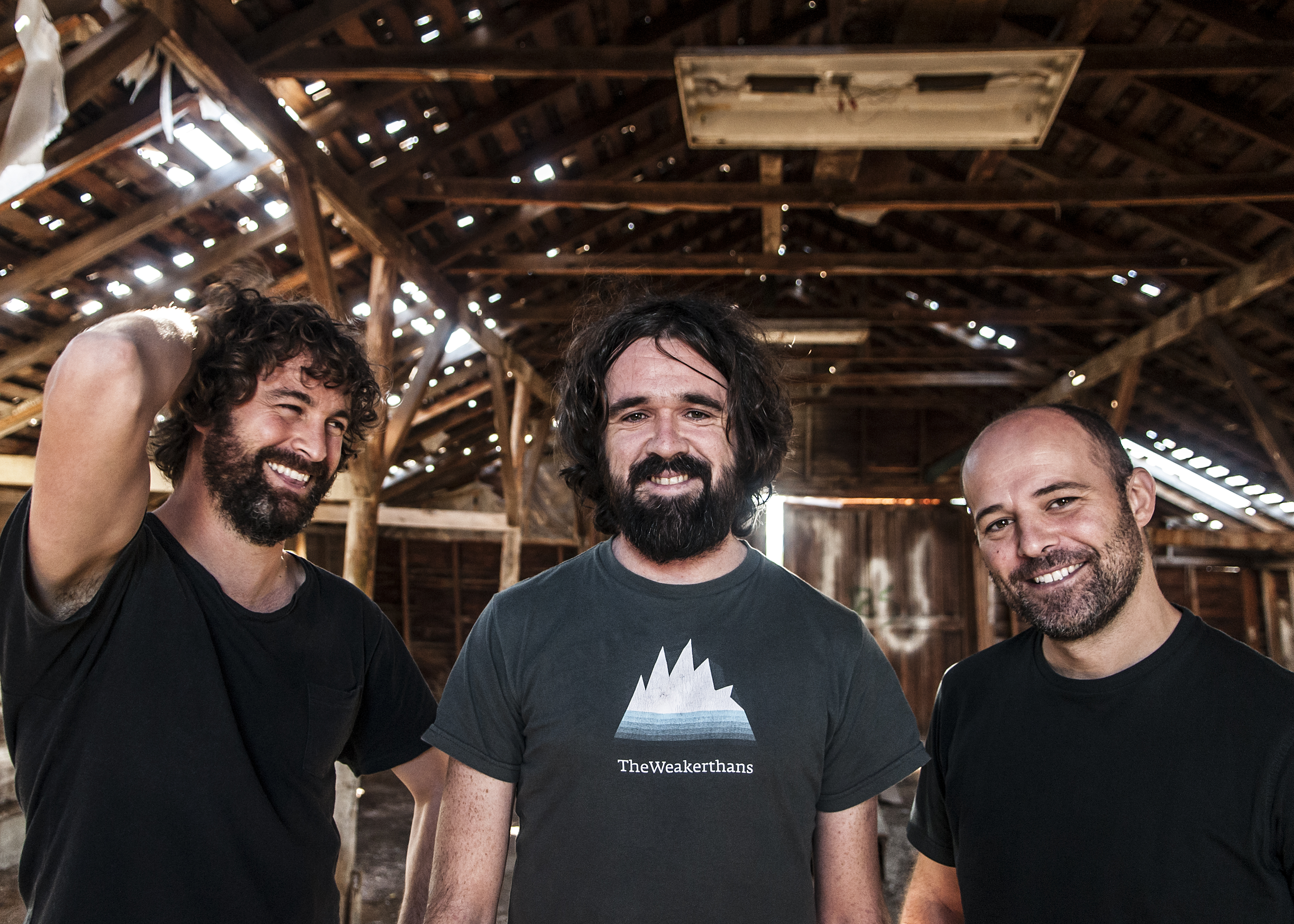 BERRI TXARRAK (EH)
Formed in 1994 in Lekunberri (Basque Country), BERRI TXARRAK is a power trio boasting a discography currently featuring eight records and a documentary film, each of them a milestone in the band's unstoppable progression. BERRI TXARRAK (meaning 'Bad News' in euskera, their native language), has toured all around the world, including European and Southamerican tours supporting Rise Against, shows with Sick Of It All, Pearl Jam… performances in such big Festivals as Hellfest (France), Fuji Rock (Japan), Bilbao BBK Live, Azkena Rock Festival, Resurrection Fest (Spain), SXSW (USA), Canadian Music Fest (Canada), Wilwarin Festival (Germany)… not to mention their several UK, US and Asian Tours.
When it comes to their music style, BERRI TXARRAK has proved to be pretty unpredictable and audacious, adding new sounds to their punk rock roots: the anger of hardcore or metal, the fuzz of stoner rock and even some indie rock influences. But this band's is known for their ability to write good catchy melodies, always searching for true emotion: Weezer, Nirvana, Pedro The Lion or The Beatles are some of the bands worshipped by the singer Gorka.
That's why this open-minded trio has worked with such different legendary producers as Steve Albini, Ross Robinson, Bill Stevenson or Ed Rose. That's why you'll find guest vocals in their albums by people like Tim McIlrath (Rise Against) or Matt Sharp (The Rentals, Weezer). That's why they won the 'Best Punk Song of the Year' Vox-pop Award at 2010 IMA's (INTERNATIONAL MUSIC AWARDS). That's why they've been on the top of the rank of 'Best Album of the Year' and 'Best Live Show' in magazines Rock Sound, Mondosonoro, Kerrang! or Rockzone during the last decade.
BERRI TXARRAK IS
Gorka Urbizu – Guitar & vocals
David Gonzalez – Bass
Galder Izagirre – Drums
BERRI TXARRAK LINKS