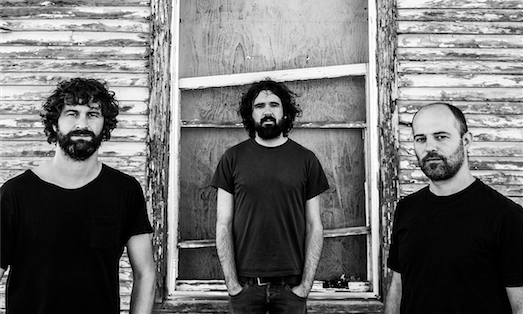 BERRI TXARRAK : nouveau clip avec Tim McIlrath de Rise Against à découvrir maintenant !
Le trio power rock culte BERRI TXARRAK sort aujourd'hui son tout nouveau clip « Denak Ez Du Balio », à l'occasion de leur mini-tournée aux côtés de Rise Against et Refused cet automne. « Denak Ez Du Balio » est un classique du groupe issu de leur album « Libre » sorti en 2003, et voit le frontman de Rise Against officier en deuxième vocaliste.  
Découvrez la puissance du clip « Denak Ez Du Balio » ICI 
Formé en 1994 au Pays Basque espagnol, BERRI TXARRAK fait figure de trio hors du commun au sein du paysage rock et métal européen. Avec huit albums et un documentaire à son actif, le groupe distille un punk rock emprunt de métal et hardcore, le tout servi par des mélodies imparables et l'incroyable musicalité de la langue basque. 
Pour célébrer ses vingt ans de carrière, BERRI TXARRAK sort Denbora Da Poligrafo Bakarra en 2015, un album présenté en trois disques pour un total de vingt chansons. Chaque volume a été enregistré et produit par un producteur différent et dans un contexte bien particulier : le premier avec Ross Robinson (At The Drive-In, Slipknot, Sepultura) à Los Angeles, le deuxième avec Ricky Falkner (Standstill, Lori Meyers, Love of Lesbian…) à Madrid, et enfin le troisième avec Bill Stevenson des Descendents (Rise Against, NOFX, Alkaline Trio) dans le Colorado. Ces trois volets offrent une expérience unique qui allie noirceur et émotion, tout en trouvant son équilibre entre les racines punk métal du groupe et cette teneur presque pop qui rend leur musique si accessible.